Sicilian Delights + Antiquity

Sicilian Delights + Antiquity
With never more than 16 guests and our engaging native guide, this exclusive journey across Sicily, Italy reveals more sites of antiquity and delves more deeply into the rich cultural legacy of the ancient civilizations that swept across this Mediterranean island, from Romans and Goths to Arabs and Normans. Along the way, you'll sample fine Italian wines, enjoy wonderful meals, and experience genuine Sicilian hospitality.
Having survived World War II in Poland, my friend and mentor Alexander Harris founded General Tours in 1947 with the conviction that travel could build bridges of cross-cultural understanding. Since our first-of-its-kind tours to the Soviet Union in 1955 we've remained at the forefront of international travel, helping culturally inquisitive Americans explore 85 far-flung destinations on all seven continents.
Thus, for 74 years, our company … first known as General Tours and now as Ale
...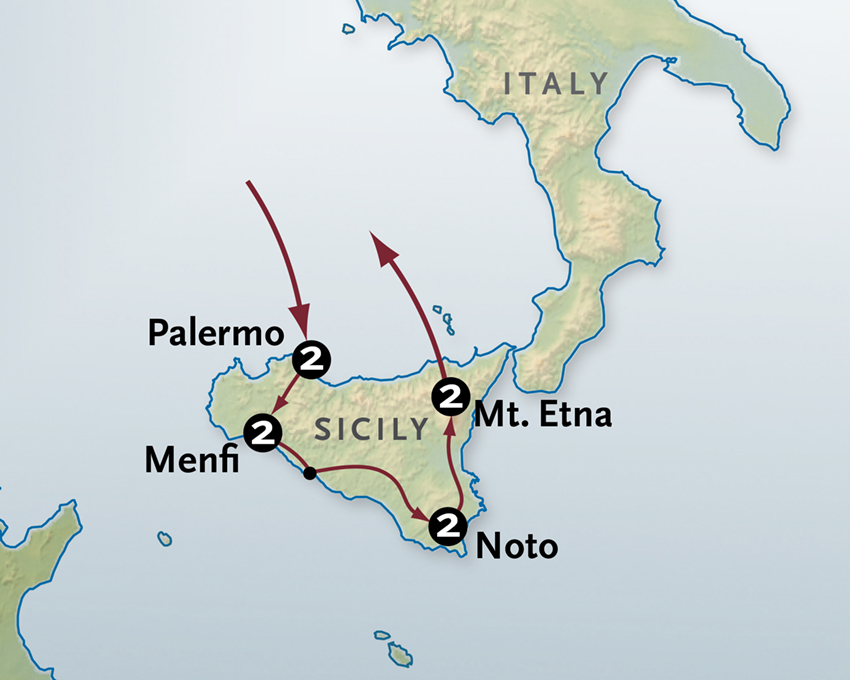 Day
Destination
1
Day – Welcome to Palermo
2
Exploring Palermo
3
Onward to Monreale + Menfi
4
Sicilian Food + Antiquity
5
Valley of the Temples + Villa del Casale
6
Modica + Ragusa
7
From the Baroque to the Ancient Greeks: Noto + Siracusa
8
Wines of Mt. Etna + Taormina
9
Departure